Moving is stressful enough as it is, but nothing is worse than when you move into a new home or apartment and immediately have to clean before you can even unpack the first box. Luckily, Sea Green Cleaning has the solution you've been looking for. We're proud to offer move-in cleaning services to residents throughout Manhattan. With our move-in cleaning services, you can pack your boxes and move to your next home with the knowledge that it will be sparkling clean when you arrive. Our team has high standards when it comes to cleaning your home or apartment, and we always strive to leave a place looking much better than we found it. On top of that, we also do our part to limit our carbon footprint by using products that are eco-friendly. To learn more about our services or to schedule an appointment, reach out to Sea Green Cleaning today!
Why Choose Move-In Cleaning?
As mentioned above, moving is exhausting, from packing and transporting all your belongings from one location to another, to moving everything inside the new residence. When you move into a new home, you don't want to have to wipe down counters or clean the inside of cupboards before you feel comfortable enough to unpack your belongings. That's where hiring professionals can come in handy. Before you even move into your new home or apartment with your first box, we will go to your house and make sure that everything is squeaky clean. We want you to immediately feel comfortable inside your home. Additionally, we can use our unique electrostatic disinfection technology to ensure that your home is free of viruses and bacteria.
What You Can Expect
Previous owners or property owners may simply vacuum the carpet and sweep the floors before you move in, but at Sea Green Cleaning, we know that in order to feel comfortable in your new home, a deep clean is necessary. When you hire our team of professionals to clean your home before you move in, our promise to you is that we will clean it from top to bottom. Some of the tasks we will perform include:
Wiping down baseboards
Dust all reachable surfaces
Mop and vacuum floors and carpet
Clean stoves
Disinfect door and cabinet handles
Clean the chimney area
The Benefits You Can Experience
The idea of moving into a perfectly clean home may sound too good to be true, but with help from our team at Sea Green Cleaning, we can make it happen! In fact, there are numerous benefits you can expect to experience should you decide to invest in move-in cleaning services.
Less Stress
You're going to have enough stress on your plate when you move into your new home. Walking into a home that is in desperate need of some dusting or seeing appliances that the last owner left dirty can make your stress level reach an all-time high. However, if you know ahead of time that you'll be walking into a home that is sparkling clean, it could help lower your stress level for the rest of the moving process.
Clean Slate
Moving into a new home or apartment is the perfect opportunity to start the next chapter of your life. Perhaps you're moving into your very first home, or maybe you're finally moving into an apartment that is free of roommates. Whatever the situation may be, a dirty new home or apartment can put a damper on this new part of your life, but Sea Green Cleaning can change that. Hiring our team to clean your new residence before you arrive will ensure that you can start your life in your new place with a completely clean slate. You can exhale, unpack your belongings, and start living your new life.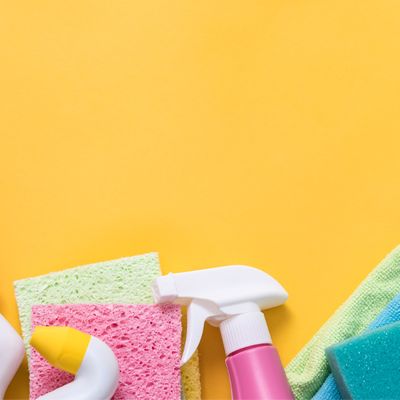 How We Can Help
At Sea Green Cleaning, we want to help make this transition as easy as possible for you. We understand how overwhelmed you may feel with the entire moving process, and we want to make your life a little easier by making sure you walk into a clean home. We're proud to offer our services to residents throughout Manhattan, and our promise is to work with you regardless of how specific your demands or how large or small your new home may be.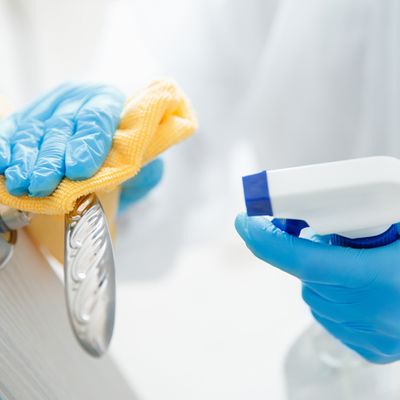 Hire Sea Green Cleaning Today!
When you need professional cleaning services in Manhattan, look no further than Sea Green Cleaning. We offer both commercial and residential cleaning services, as well as move-in cleaning services to ensure that your home is spotless the day you move in. As part of our mission to reduce our carbon footprint, we also use EPA-registered, eco-friendly cleaning products that don't contain any toxic chemicals. What are you waiting for? Contact Sea Green Cleaning today to schedule an appointment to ensure your new home is clean before you move in.
We look forward to working with you!