Post-Construction Cleaning Services
Whether you're going through a remodel or you're having major construction done on your home or office, it's no secret that any type of construction service can leave a big mess behind. On top of that, construction can be stressful, especially if it makes your life inconvenient for a few days or weeks. The last thing you want to do when your construction project is finally complete is come home or walk into an office building that is covered with residual dust or grime from the work you had done. That's where Sea Green Cleaning can help!
At Sea Green Cleaning, we're proud to serve residents and business owners in the Manhattan area. We offer post-construction cleaning services because we know that walking into a dirty home or office building can add to the stress that you're already feeling, and that is the last thing we want. In addition to post-construction cleaning services, we also offer regular residential and commercial cleaning services, event cleaning, move-in cleaning, and more. Everyone deserves a clean space, and if you live in Manhattan, we have just the team for the job. Explore our website to learn more, and give us a call to request an appointment today. In the meantime, continue reading below to learn even more about our post-construction cleaning services.
Post-Construction Cleaning Services You Can Count On
Regardless of how long you actually had people working on your home or business, construction has a way of creating a giant mess. At Sea Green Cleaning, we strive to take some of the worry and stress off your plate by providing our post-construction cleaning services. Instead of walking into your newly finished home or office building and having to clean every nook and cranny, we do the cleaning for you, allowing you to enjoy the beauty of your completed project. At this time, we are proud to offer both commercial and residential cleaning services to residents throughout Manhattan.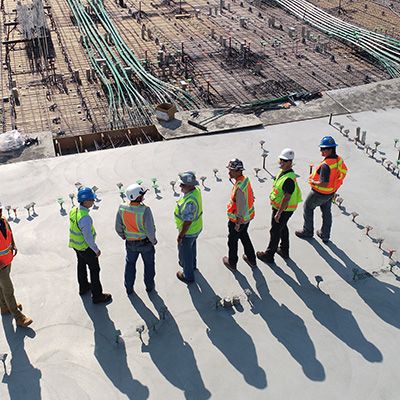 Commercial
Office buildings are always changing and upgrading to meet the needs of the company or the employees. Some business owners may decide they need more space in their existing building or that they want to add unique features that will benefit everyone who works there. On the other hand, you may have recently started a business and you want to design a commercial space that is all your own. Whatever the case may be, construction is usually required. Instead of having to cover any extra cleanup on your own, our team at Sea Green Cleaning will come in once your project is finished and make sure that the entire construction area is spotless so that you and your employees can enjoy all the benefits of your new space.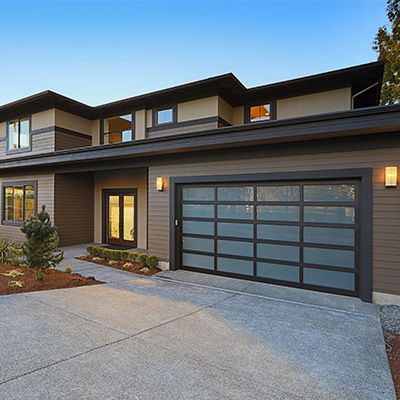 Residential
Are you planning to remodel your home into your dream home? Are you having your dream home built from nothing? Whatever the case may be, residential construction projects are usually pretty exciting, but they can also add some stress to your plate, especially if you're on a budget or a time crunch. When the project is over, all you want to see is the final result, but construction is messy, and you may end up focusing on what needs to be cleaned instead. At Sea Green Cleaning, we aim to take the stress off your plate so that you feel nothing but excited about your construction project. We will come to your home once the construction is complete and the crew has packed up their materials to give your home a thorough cleaning so that you can come home to a clean house, a completed construction project, and less stress.
What Our Services Entail
While some cleaning companies do the bare minimum, at Sea Green Cleaning, we strive to provide expert services that you can count on. No job is too big or too small for our team, and we are dedicated to leaving your home or business looking spotless by the time we are finished. Our post-construction cleaning services include:
Dust and clean windows and doors
Mop and vacuum floors
Wipe mirrors and other glass fixtures
Disinfect door handles and light switches
More
Regardless of what area of your home the construction work took place, our team will do our best to ensure that the space is clean and tidy before the big reveal.
Why Choose Sea Green Cleaning?
At Sea Green Cleaning, we offer a variety of high-quality cleaning services from professionals you can trust. We're proud to serve the Manhattan area, whether you're a business owner or a homeowner. In addition to providing our clients with the cleaning services they deserve, we also strive to use products that are good for the environment. Most cleaning supplies contain harmful chemicals, but we have taken the time to choose products that clean effectively as well as protect the planet. Explore our website to learn more!
Get the Sea Green Clean!
If you're planning a construction project for your home or commercial business, let Sea Green Cleaning help with the cleanup! We offer post-construction cleaning services to ensure that the finished project is spotless, allowing you to enjoy it without stress. We are always happy to help residents and business owners in Manhattan, and we are proud to offer a variety of services to meet all of your cleaning needs. Explore our website to learn more about all the services we have to offer, and if you would like to schedule an appointment for our post-construction cleaning or another one of our services, give us a call today!
Post-Construction Cleaning Manhattan - Enjoy Your Completed Project
Construction can be messy, which is why our team at Sea Green Cleaning in Manhattan offers post-construction cleaning services. Visit us online to learn more!